Please be sensible over the Christmas period and Book early with your local taxi / chauffeur firm .
We are currently full for New Years eve / morning but have availability Christmas Day at the moment and most weekends are quite full leading up to Christmas for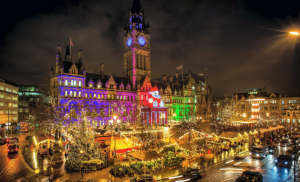 your Christmas nights out .
We also are getting a lot of bookings for Day time at Weekends during December due to all the train strikes and Line closures .
So please book early to avoid disappointment .
We have grown from 1 vehicle to 3 in the last 18 Months due to our great chauffeur style service which is very popular with our Holiday Clients , Businesses and Corporate Clients we have built up over the last 10 years and in the last 18 months it has snowballed .
We pride ourselves on being a clean smart friendly and organised service to the Community that as exceeded any of my expectations that I thought B.A.B. Executive Travel could possibly achieve , dealing with Worldwide Companies all over the North West to you Individual Business Travellers who use us on a weekly basis .
Have a great Festive Season .